Where Do You Want To Be?
Last Updated: December 8, 2001.
---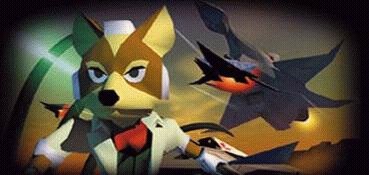 This is your way out friends. A whole slew of StarFox related links you can have fun with. Some are pages that certain members have made others are just useful links to StarFox sites where you can find a whole bunch of goodies. There's also RPG related links here and there that you might find interesting. Whatever it may be just remember that you're always welcome back here to snoop around some more and what not. Your always welcome to link here as well just as long as you e-mail me so I can link back! If you want you can link to my banner (http://terrinfox.tripod.com/Images/SFRPGBanner.jpg) as well. Thanks for visiting!
- Terrin Akai Fox
---
--- Members' Sites ---
The Cornerian Library
Run by J. Wolfman, GM of LEST2 this is the place to go for StarFox fanfic and a whole bunch of of other great things. Go here NOW! This site is also home to the LEST 2: Black Avenger's website do if you haven't already check that out.
Star Base 601
A page made by Chris S., GM of LEST3 and David Miller of LEST1 (Same guy again), that involves almost all things StarFox. A great place for humor and a unique StarFox viewpoint, check it out! Chris' StarFox Sim is still going strong so check that out too!
ShadowWing's Aerie
A site by LEST2's Mariko with lots of fics and stuff on many topics including StarFox! Take a peek, it's a neat site.
---
--- Other Sites ---

The Unofficial StarFox 64 Webpage
A great page full of useful StarFox stuff, music, pics, desktops themes and a good collection of fan art, fics, and comics. Plus a good section of SF64 game strategy and what have you. Check it out.
---
--- RPG Related Links ---
ICQ Home Page
Go here to get the latest version of ICQ, the instant messaging software that some of our group use for SFRPG sessions. Even if you aren't a member this program is excellent for keeping in touch with friends and it's FREE!
Microsoft Windows Update Center
Yeah I know... I know. But the RPG uses an add-on here called Microsoft Chat (or Comic Chat) that you can download for FREE! My recommendation is that you download this Chat if you've never used IRC before. It's simplest to use.
mIRC Home Page
If you've used IRC and are good with computers you can get mIRC instead of Microsoft Chat. It's a more flexible IRC client but harder to learn or get used to then Microsoft Chat.
---
SFRPG and its rules and playing system are copyright Terrin Fox, aka David Thurlow. Star Fox, Fox McCloud, Andross and related characters are copyright Nintendo, all rights reserved, and are used without permission.
---